What are the actual CAUSES of thick or yellow toenails?
You know by now that you probably have AT LEAST one of the risk factors for toenail fungus AND how toenail fungus is contracted, BUT… are you still wanting to know exactly what causes this unsightly condition?


FOREWARNING… In order for me to discuss the exact cause of toenail fungus it does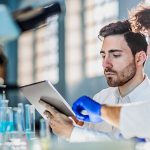 require me to get a little scientific on you!
Bear with me and just think of how smart that you can sound at your next family gathering!
Let's get to it…
---
 What Causes Toenail Fungus?
"Why are my toenails thickening?" and "Why are my toenails yellow?" are common questions that I hear in-office on a day-to-day basis.
If you will remember from What is Toenail Fungus?, I briefly touched on the fact that one of the most common causes of thick and yellow toenails is a prevalent condition called toenail fungus.
There, I stated that most of the time fungi and sometimes candida, or yeast, were the culprits of this condition among other conditions such as Athlete's Foot.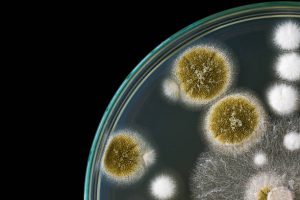 I do not want you to come to the conclusion that all fungus is harmful.
In fact, some fungi actually DO have beneficial uses. But… that is not the case for the fungi that we will discuss here.
The little microscopic organisms that we will be talking about ARE harmful, AND they have the potential to cause the dreaded toenail fungus with symptoms such as thick, yellow and crumbly toenails as well as other conditions like foot fungus.
---
The Science Behind Toenail Fungus
So… let's delve deep into the question, "What causes toenail fungus?".
Buckle up… here we go!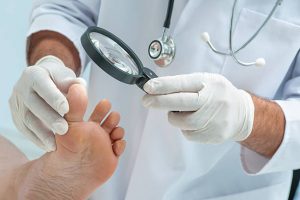 We have already eluded to the fact that toenail fungus, as well as Athlete's Foot, is caused by fungal organisms.
More specifically though, these fungal organisms can be broken down into three main categories:
Dermatophytes,
Candida and
Nondermatophytic Molds.
You knew this would get more complicated, right?
Remember… these are ALL tiny, microscopic organisms!
Each of these three categories can be further divided.
The most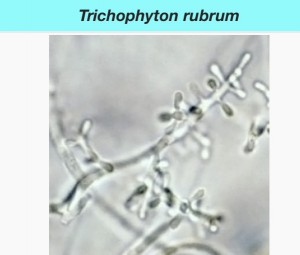 common toenail fungus-causing dermatophyte is Trichophyton rubrum, but other dermatophytic causes of this infection include, but are not limited to, Trichophyton interdigitale, Epidermophyton floccosum, Trichophyton violaceum, Microsporum gypseum, Trichophyton tonsurans and Trichopyton soudanense.
As stated above, though, Candida (yeast) as well as Nondermatophytic molds can also be culprits.  Neoscytalidium, Scopulariopsis, and Aspergillus are common molds that may cause the unsightly presence of toenail fungus.
This is all not really importance, but I wanted to include for completeness sake!!!
---
More on the Causes of Toenail Fungus
Remember, fungi naturally live in warm, moist environments such as shower areas and swimming pools; so, it is difficult to completely avoid contact with these tiny organisms.
What do we typically do in these damp areas?
You guessed it… we walk barefoot! Fungi loves this!!!

If you will also remember from What is Toenail Fungus?, these organisms, or pathogens, usually enter the area of infection through tiny cracks, cuts, or small skin separations (usually between the nail plate and nail bed).
In addition, remember from Risk Factors for Toenail Fungus that a prior injury to the nail bed may make this area more susceptible for the fungus to enter the area.
They make contact with you, hold on and then multiply!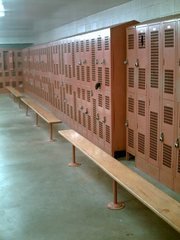 Because the toenails and feet are more prone to direct contact with these fungi via walking barefoot in swimming pool areas, shower areas, and locker rooms, this makes them more likely to develop an infection as compared to other parts of the body .
Fungi are able to multiply extremely rapidly within the toenail. This is due to the fact that the nail covers the area and provides the fungi with a warm and moist environment… a perfect environment for the fungi to thrive.
The special thing about these organisms is that they do not require sunlight to survive.

---
Be Proactive – Prevent Toenail Fungus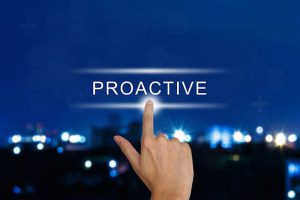 When you have one or more risk factors with no preventative measures in place AND are regularly exposed to these little critters, toenail fungus is SURE to be knocking at your door!
The best thing you can do is prevent, prevent and prevent nail fungus from EVER taking up shop in the first place!

If you already have toenail fungus, you must treat this condition first and THEN put preventative measures in place to prevent contracting this unsightly condition again!

---
Go to next section: Symptoms of Toenail Fungus
---