Who Gets Toenail Fungus?
Who gets toenail fungus? While anyone can easily contract toenail fungus, there are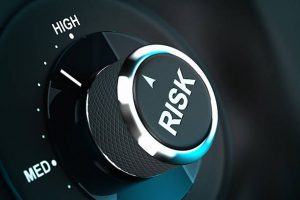 certain risk factors that put you at a greater risk than others to develop this horrible condition.
The risk factors mentioned below ALSO pertain to many other ailments of the feet such as Athlete's Foot (foot fungus).
If you do find that you have ANY of these risk factors, it is essential that you REALLY focus on preventative measures in an attempt to avoid contracting this miserable condition!
So… what are the risk factors for toenail fungus?
---
Risk Factors: What Puts You At Risk Of Developing A Nail Fungus Infection?
Some of the traits or factors that can increase your likelihood of developing nail fungus include the following: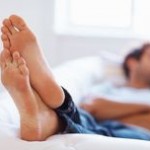 Toenail fungus is more common in men compared to women. In fact, men are up to three times more likely to develop toenail fungus.
Studies are unclear as to the definitive reasoning for this, but it is thought that increased foot perspiration and the increased amount of time spent in restrictive shoe gear has something to do with this statistic.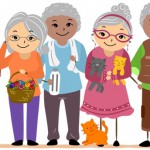 We see an increased incidence of toenail fungus in the elderly versus the young.
The probable cause of this relates to many more years of exposure to the fungus as well as complications due to increased age such as decreased circulation, etc.
Click HERE to read about a product that can actually INCREASE the blood circulation to your feet!
Decreased Blood Circulation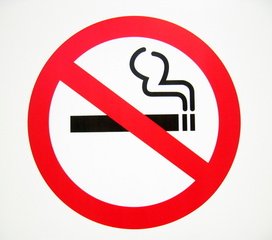 Poor foot circulation is a BIG deal!
Some of the primary causes of decreased circulation include smoking, obesity, type 2 diabetes, diabetes and even a sedentary lifestyle.
Our arteries carry oxygenated blood from our heart to all parts of our bodies. This oxygenated blood delivers all of the vital nutrients that our bodies require to continue to function on a high level.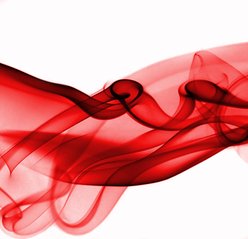 When we have poor circulation, then our arteries aren't able to deliver the oxygen and nutrients as effectively.
With our feet and toes being the farthest away from our heart as any other body part, we tend to see these effects magnified.
This is a risk factor that we can work to improve!
Some of the easiest ways to improve circulation to the feet include lifestyle changes (diet and exercise) AND the use of products such as foot circulation boosters and foot massagers.
The REVITIVE Circulation Booster is an AMAZING way to get that blood pumping more efficiently!
All of these can stimulate increased circulation to the feet, thereby decreasing your risk of developing toenail fungus!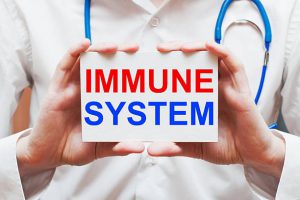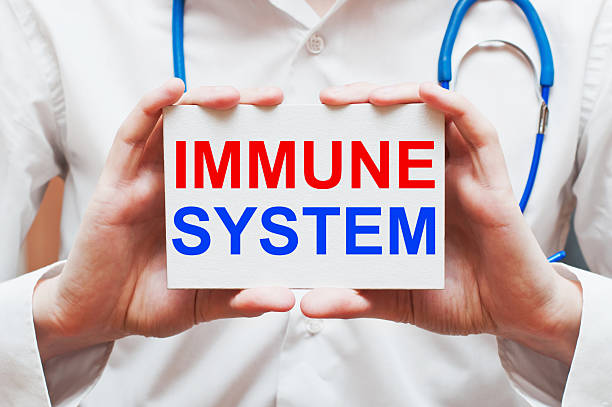 A strong immune system is imperative at keeping toenail fungus at-bay. I mean, we know now that fungus is literally EVERYWHERE!
Our immune system is constantly at battle with the fungus.
When our immune system is working properly, the fungus usually loses the battle. However, when we have a weakened immune system, we begin to see the fungus gain a winning advantage.
Conditions that can cause a weakened immune system include illnesses such as HIV/AIDS and certain treatments to ailments such as cancer in adults. Children can be predisposed to weakened immune systems with medical conditions such as Down's Syndrome, etc. But… of less severity, even a common cold or flu can weaken your immune system.
A Positive Family History Of Toenail Fungus (Genetics)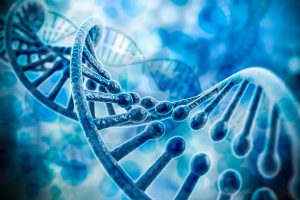 While no definitive link has been found between nail fungus  and our individual DNA, scientists do agree that there are predispositions that can make an individual more prone to contract toenail fungus.
For example, if conditions that lead to a weakened immune system such as diabetes and other medical conditions run in your family, you are more apt to suffer secondary conditions such as toenail fungus that coincide with the other medical conditions.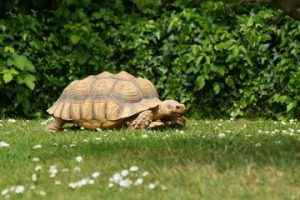 When you have slow-growing nails, this can predispose you to nail fungus. Why you ask?
It's actually quite simple… the fungus has more time to grow and spread!
Did you know that toenails grow slower than fingernails? This is one reason that toenail fungus is more common than fingernail fungus.
Heavy Perspiration/Sweating AND The Use Of Socks, Shoes And/or Pantyhose That Do Not Absorb Sweat Or Perspiration And Prevent Ventilation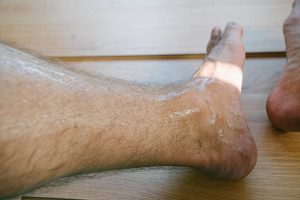 Fungus LOVES a dark, warm and moist environment.
Think about those old science experiments in school where you placed a piece of bread in a baggie and let it sit. What happened? It grew fungus and mold!
Our feet naturally perspire in our shoes. Most of us experience this on a daily basis.
When this occurs AND we keep socks, shoes and/or pantyhose that don't absorb this sweat or provide ventilation, can you see how we are setting up our toenails for disaster?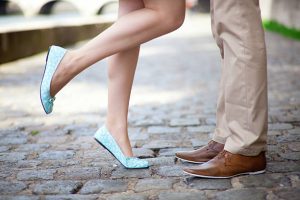 Don't worry, there ARE products that can help with the sterilization of your shoes in order to diminish this risk factor!

Walking Barefoot In Heavy Traffic, Public Areas That Are Damp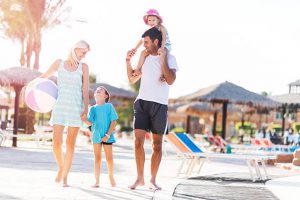 Damp areas such as public swimming pools, gyms and communal shower areas are thriving with fungi! Needless to say, these are usually the areas that we can be found walking barefoot in.
Living In A Wet Environment That Is Moist And Humid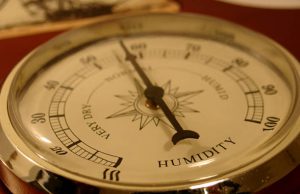 Are you getting the picture here?
Fungus LOVES warm and moist environments!
Any place that you go that fulfills this living condition adds a greater risk for contraction of this disease.
Living With Someone That Already Has Toenail Fungus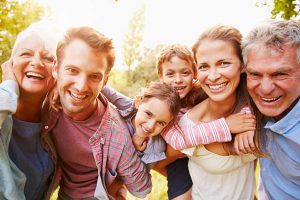 Nail fungus is contagious.
When we place ourselves within environments where we know it exists, it is definitely time to put our preventative measures in place. Period.
It will only be a matter of time until you will contract this disease through small, microscopic cracks within your skin.
Working In A Humid Or Moist Work Environment Or In An Environment Where Your Hands Are Constantly In Water, Such As Dishwashing, Etc.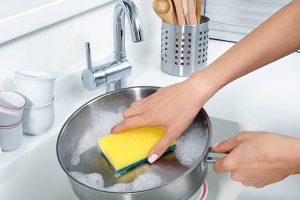 History Of A Previous Injury To The Toe And/or Toenail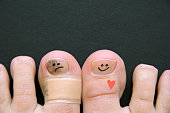 Whether your injury is due to a nail bruise, laceration, ingrown toenail, etc., an injury makes you more susceptible to developing toenail fungus.
Why?
When the injury occurs, large and/or small cracks interrupt the solidity of your skin layer. When this occurs, it creates an entry zone for fungus.
Repetitive Minor Trauma To The Area (Exercise, Shoes That Are Too Short, etc.)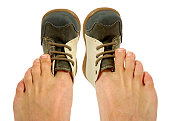 Wearing shoes that are too short for your feet not only causes pain in your toes, but you will also experience micro-trauma from repetitive rubbing of your toes on the end of these shoes.
This micro-trauma creates small cracks on the skin of the end of your toes. These are usually invisible to the naked eye!
Well… guess what?
Fungus can easily enter these small, microscopic cracks and begin to multiply thereby stimulating a fungal infection.
Having Athlete's Foot (Foot Fungus) Or A Skin Condition Like Psoriasis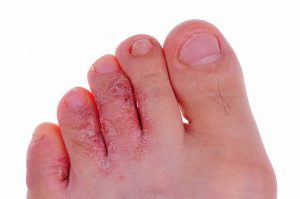 Nail fungus is a very common complication of Athlete's Foot (a.k.a. foot fungus).
In fact, about one-third of all people with athlete's foot develop toenail fungus. WOW!

With foot fungus, the skin on your feet and toes begin to crack and peel.
This cracking allows the fungus associated with your Athlete's Foot to enter into the nail bed thus causing toenail fungus as well.
---
HELP… I Have Risk Factors for Toenail Fungus! – Now What?
So… you see yourself within some of the above categories of risk factors for toenail fungus.
What now?
How can you decrease the likelihood for developing this condition?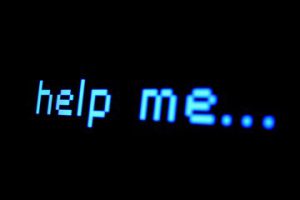 Ultimately… you have to do your best to eliminate the contact of the fungus with your feet!
You have to utilize methods to prevent toenail fungus!

While this is not as easy as it sounds, there are certain products on the market that can aid us in doing so!
A few of my favorite ways of achieving this is through the use of Antifungal Nail Polish (as a preventative measure) and Shoe Sanitizers.
These products can help to STOP fungus in its tracks BEFORE it has a chance to set up home within your toenails.
---

---
Go to next section: Causes of Toenail Fungus
---
---