Hello World!
My name is Dr. Misty and I am currently a Podiatrist (Foot Doctor). I began my career as a podiatric physician in 2004.
I chose to develop this site in order to fill a void that I feel exists within the internet market.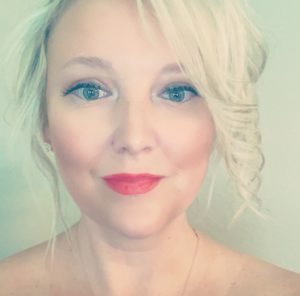 Day in and day out, I have patients that present to my clinic with simple foot problems, both with and without pain, that have very simple solutions.
The need to charge my patients (in order to keep my doors open) for these often "simple fixes" that are usually over-the-counter recommendations have caused my frustration with this void to escalate and therefore my development of this site.
Thick, unruly nails and toenails have, hands-down, been THE MOST COMMON foot condition that "walks in" to my office.
The prescription treatment options are not great and the most popular prescription oral medications even require monitoring of liver enzymes to ensure no damage to the liver commences from these medications.
With this realization, I have spent ample time researching treatment options for this condition. After much dedication towards this topic, I have found the most effective treatments for this condition. And, guess what?
They are over-the-counter and you don't even have to waste your time visiting a doctor! SAVE YOUR MONEY!
My research also led to exciting finds in other arenas of foot health as well. Things that REALLY work!
Whether it's unsightly nail fungus, feet that just plain "stink", heel pain, athlete's foot, I could go on and on… I can help you!
All of the products that I recommend are products that work!
They are tried and true by thousands of patients of my own. I would NEVER risk putting my name behind any product that didn't! Let's face it… I also have a practice to run!
I AM HERE TO HELP YOU (OR YOUR LOVED ONE) FIGHT NUMEROUS UNSIGHTLY FOOT AILMENTS (SOMETIMES RESULTING IN PAIN AND OTHER COMPLICATIONS) IN THE MOST ECONOMICAL MANNER! TRUST ME… I KNOW WHAT WORKS!!!
I have three children and now two grandchildren and let's face it… we would all like to spend our hard-earned money on fun things!
We don't want to pay for a doctor's visit just to be told to go to a certain website or store to purchase an over-the-counter product that will alleviate our foot ailments.
In talking specifically about nail fungus… we don't want to be given a prescription for a very expensive product that has a 4-6% efficacy rate (average success rate of topical prescriptions for the treatment of nail fungus) when more effective over-the-counter products at much lower costs are out there and available!
THAT'S WHY I AM HERE! LET ME HELP YOU TO HELP YOURSELF OR LOVED ONE AND SAVE YOUR DOLLARS TO SPEND ELSEWHERE!
Through my personal experience of treating patients from all walks of life AND the years of clinical knowledge of sorting through the multitude of available products and treatments for the vast majority of foot ailments, I can and will direct you to the appropriate products that actually work for your problems.
Again… I routinely recommend all of the products listed in MY PRODUCT REVIEWS on a daily basis during my office visits with my actual patients. You just get to skip the co-pay/cash pay/insurance hassle! ((:
Also… I also felt it beneficial and helpful to devise a list of unique gifts that you can present to that special someone OR yourself! I hope this helps!!!
I have NOTHING but the desire to make you happy about your feet!
With my guidance, let's eliminate these problems that you or your loved one have been suffering from. We can do this with easy, over-the-counter products that I have hand-chosen to get rid of your foot ailments once and for all! After all…
HEALTHY FEET ARE HAPPY FEET!!!
Let's get your feet healthy so that YOU can be happy again!!!
Sincerely,
Dr. Misty
Podiatric Physician and Owner of FixUglyNails.com