So… you  are struggling with thick toenails and have no clue how you are going to trim them?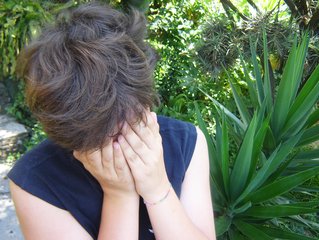 Are you embarrassed to go to the spa and get a pedicure with the shape you have allowed your nails to get to?
How in the world are you going to fix these ugly nails?
I have your answers right here!
Why trust me? I have been in practice over a decade as a podiatric physician. This is my specialty! I do this on a daily basis. Feel free to read more about me by clicking HERE!
Go ahead… keep reading and let me tell you just how to trim thick toenails!
---
How To Trim Thick Toenails
Please refer to What Is Toenail Fungus? and Symptoms of Toenail Fungus for help in diagnosing what is causing this unsightly problem of thick, crumbly toenails.
I have also included a link to Treatment Options for Toenail Fungus for a review of the multitude of treatment regimens out there because you HAVE to treat this disorder!
But… for now, let's get down to business.
Let me show you exactly how to trim your thick toenails.
Trimming thick toenails is a much more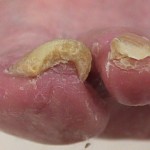 difficult task than trimming normal toenails.
Why?
Because you want to reduce your toenails in both length AND thickness.
You want to try and get them to appearing normal again.
Most people with thick toenails dread the thought of even beginning to attempt to trim them to an acceptable appearance, but I am here to ensure you that there are some ways to make this challenging task a little easier for you and prevent the condition from getting too far out of hand!
Here we go…
---
Steps to Trimming Thick Toenails
1. First, soak your feet for about 10 minutes in warm, soapy water! That is easy enough, right? Soaking aids to soften the nail to make trimming easier. Just relax while soaking and enjoy yourself. Everybody needs a little pampering now and then!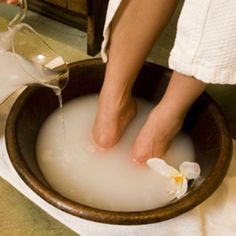 2. Second, after soaking, utilize a towel to dry your feet thoroughly including the toenails and the areas between your toes.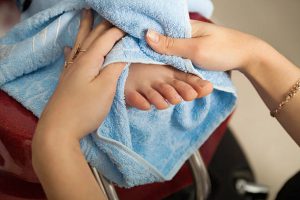 3. Third, get comfortable by sitting on a chair or in the floor and place an old newspaper  or paper towels on the ground under the feet to catch your clippings.
Comfortable? Now…it's time to start clipping away!!!
---
Instruments for Trimming Thick Toenails
As far as instruments to use for the next few steps of trimming thick toenails, there are a couple of options.
Some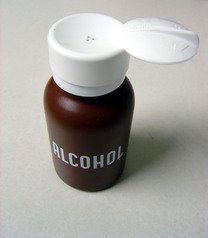 wish to utilize mechanical clippers or nippers and others find that it is much easier to utilize electric nail files.
Whichever instrument you decide to utilize, hygiene is key!
Make sure that you sterilize the instrument you decide to utilize by one of two methods: Either wipe with rubbing alcohol or boil the instruments in water.
My favorite method is simply rubbing the edge of the instrument that will touch your nails with rubbing alcohol.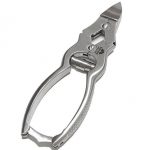 If  mechanical clippers are your method of choice, please read my review of my all-time favorite clipper of choice for thick toenails: The Equinox Heavy Duty Toenail Clipper OR you can simply click the link below to make a direct purchase of these clippers now.
These clippers are very inexpensive and will make clipping your toenails a breeze with its double action ability to clip through even the thickest toenail with minimal effort.

Should you decide to utilize an electric nail file for filing your thick toenails down in both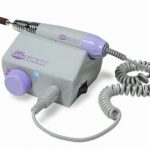 length AND thickness, then the Medicool MED2191 Turbo File 2 Professional Electric Nail Filing System is the best instrument for you!
You are a lot less likely to have any cuts or "oopsies" when you use an electric file to reduce the nail in both length and thickness.
In fact, this is my personal product of choice as I have experienced that reducing the thickness of the nail is by far easier with this file.
Of course other files are available, and I have actually tested most of them on the market, but… this particular one is far superior to the others.
Feel free to read my personal review of this electric nail file by clicking HERE, OR just click the link below to go directly and purchase this awesome machine.

---
Important Tips When Trimming Thick Toenails
You have prepared your feet and have your instrument of choice ready, but how EXACTLY do you begin the trimming part?
Well… continue reading and allow me to tell you!
1. You never want to cut the toenails too short!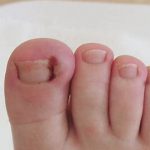 In doing so, you both increase the probability of nail infections (we do not want that) and increase the likelihood of the toenail becoming tender and inflamed.
So… finding a good length is imperative… not too long, but not too short either! Just past the edge of the skin is perfect!
2. You always, always, always want to trim the toenails straight across, as opposed to curving the nail!
This helps to prevent an ingrown toenail from occurring!
If you are really particular and prefer a more rounded-shaped nail, I still recommended initially cutting the nail straight across and then following with a file to give the edges of the nail just a slight curve.
3. Small clips are key with thick toenails!
Start at one side of one nail and take small cuts in a straight line across the entirety of the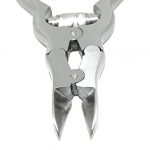 toenail.
These small cuts help to prevent splintering or splitting of the toenail.
Again, remember not to round the toenail at the corner – cut straight across. Repeat with each toenail.
4. Upon completion of trimming all of the toenails, it is imperative to remove any sharp edges or corners that could catch on pantyhose or socks.
Do this by utilization of an emery board or nail file (again… I prefer this linked electric nail file) and gently file the edges!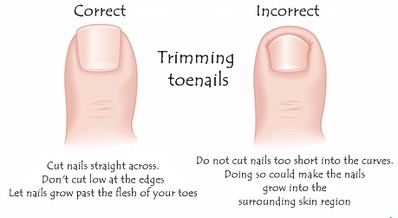 Important note: LEAVE YOUR CUTICLES ALONE!!!
Do not trim or "push back" your cuticles as this can disrupt the natural barrier between your toenail and skin and lead to further infections.
Lastly, I do want to mention that if you do have Diabetes, Poor Circulation, reduced sensation in your feet, or if you are taking anti-coagulants such as Plavix, it is very important that you talk to your doctor or podiatrist to see if it is safe for you to care for your own toenails!

Happy Trimming!!!
---
Continue to next section: Antifungal Nail Polish – Does it Exist and Can We Use It?
---