What is Toenail Fungus?
You have heard all of this talk about toenail fungus! Well… What is toenail fungus?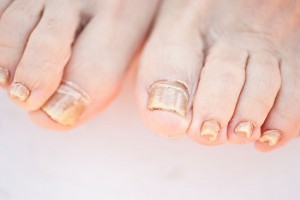 Toenail fungus is actually a type of infection.
It can occur within a toenail and is one of the most common diseases or disorders that affect a toenail.
In fact, this condition alone makes up over 50% of all nail conditions.
This problem impacts an astounding number of people (estimated at about 10% of the entire adult population).
Do not worry… You are not alone!!! Estimates show that roughly 1 out of 10 of your friends and family members may be suffering from this exact problem!
The same fungus that causes toenail fungus can also cause an identical infection within  both the fingernails and the feet in general.
Typically, this is just called nail fungus when the toenails and/or fingernails are involved and foot fungus (a.k.a. Athlete's Foot) when the skin of the feet are infected.
---

---
What is Onychomycosis? Onychomycosis Definition.
Onycho what?!?!? What is onychomycosis?
The medical term for toenail fungus (or nail fungus) is onychomycosis… I know… crazy, long name!
Official onychomycosis definition: Fungal infection of the fingernails and/or toenails.
Now… that's much easier to say, right?
For completeness sake only (or to make you sound really smart at a family gathering), nail fungus (whether on the feet or hands) can also be referred to as tinea unguium.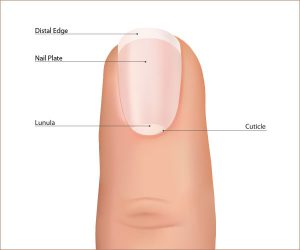 This type of infection occurs underneath the nail plate (surface of the nail) and is caused by… fungi (duh?!?!… Fungal toenails!!!) and sometimes yeast.
These tiny, microscopic organisms (fungi) enter this area through tiny little cracks or cuts in your skin.
These cracks or cuts may be so small that you are even unaware that they exist!
Once the fungi make contact with this area, they take hold and the problem begins.
---
Can Toenail Fungus Cause Pain?
We will get more into symptoms of toenail fungus later, but I feel I must brief a little on this here!
Once the fungi implant in the area underneath the nail plate it begins to multiply rapidly.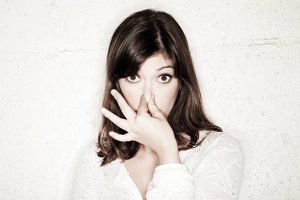 Over time, the nail may either develop white spots or become yellow or darker in color and often slowly increases in thickness.
After some more time, crumbly stuff (we call debris) can form underneath the nail.
A foul odor can even eventually present at the location of the infection.
Can toenail fungus cause pain?
Usually in the beginning, pain related to this condition is non-existent; but, once this infection gets out of control pain is likely to present and can even progress to the point where your ability to work or even walk when wearing shoes becomes impaired!
This is hard to believe, but trust me… I have seen toenail fungus get to this point when treating patients in my office!!!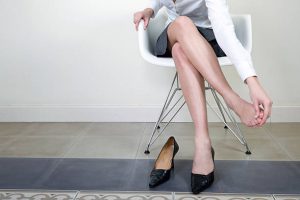 ---
Other Facts About Toenail Fungus
Toenail fungus usually begins in only one nail but is capable of spreading to other nails and even on to the skin!
If ignored, over time, you will find that the affected nails become difficult to trim thereby allowing this condition to further spiral out of control!

Because onychomycosis only progresses without treatment, other, more serious, complications such as a secondary bacterial infection can occur.
These more advanced conditions may even put you at risk for amputation (loss of limb).
As stated above, nail fungus is more prevalent in toenails versus fingernails, although both can become infected.
Toenails are often the most affected by this condition because we wear shoes and socks!!!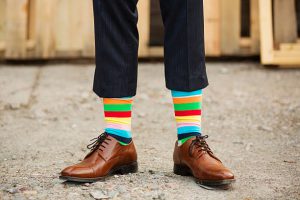 This puts your toes in a dark, warm, moist environment which is where fungi thrive!
You can read more about how to prevent fungus from taking over your shoes by clicking HERE.
To complicate matters with your toes, our circulation (blood flow) is usually less in your toes versus your fingers and our body's immune system has a more difficult time detecting the fungi to produce an immune response to fight the infection.
Believe it or not… there ARE products called circulation boosters which can increase the circulation to your feet and legs. Feel free to click the image below to read about how circulation boosters work and for a review on my favorite circulation booster!

---
Do You Think You Have Toenail Fungus?
You now know all of these facts surrounding toenail fungus, but what are you supposed to do if you actually have it?
I will discuss treatment options for toenail fungus in great detail in my post, "Treatment Options for Toenail Fungus – How Do I Get Rid of This?", but… I do want to stress that the most important element involved in the treatment of this condition is early treatment with a reliable product!
While I do have one favorite product that I recommend to fight toenail fungus, there are currently THREE products that I do routinely recommend to treat this condition that have a proven success rate!
You can review ALL THREE of these by clicking the link below!

There is no excuse to let your toenail fungus spiral out of control!
---
Thank you for visiting my site and I sincerely hope that you have learned something new through your visit.
I ALWAYS welcome comments and questions! I truly am here to help! ((:
Dr. Misty
Podiatric Physician and Owner of FixUglyNails.com
---
Go to next section: Risk Factors for Toenail Fungus
---