You are here because you are wondering if either your child, or the child of someone you know, has a condition called Sever's Disease.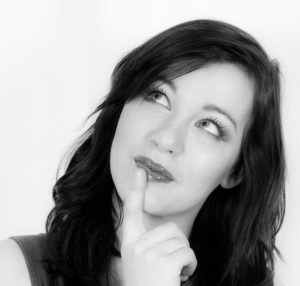 Am I right?
With Sever's Disease being the #1 cause of heel pain in children, it is IMPERATIVE that you read the information provided below so that you can determine exactly what is affecting your child's game and treat it!
Sever's Disease in children is NO JOKE, and here, I will detail (very simply) exactly what this impairing condition is in order for you to feel confident about what is impeding your child from excelling!
---
Let's Talk About Bones
To fully understand Sever's Disease (also known as Calcaneal Apophysitis), we must understand a little bit of basic knowledge surrounding bones in general.
We all have bones in our bodies… 206 to be exact!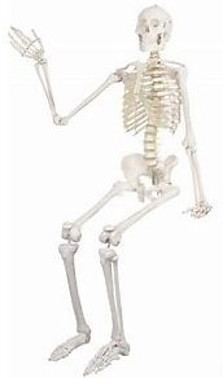 Our bones have a purpose and that purpose is to form the shape of our bodies and allow us to move around.
Because we are tiny little things when we are brought into this world and eventually develop into adult-sized creatures over time, our bones MUST have the ability to expand with us. This massive expansion of our bones is made possible by something called growth plates.
Every single bone has a growth plate (also called the epiphysis) and they are exactly what they sound like… the area within a bone that allows the bone to grow.
Once a bone grows to its adult size, these growth plates close and become solid bone, but during growth (while the growth plate still exists), these areas are more fragile and are at greater risk for injury.
Enough about bones…
---
So… What is Sever's Disease?
You reached this page due to a google search on "Sever's Disease in children" or something similar. But… what is this condition really about?
You have probably figured out by now that it has something to do with bones and growth plates and you are correct!
Let's discuss…
Sever's Disease in children is definitely NOT a disease as it sounds but actually an injury.
The foot is comprised of 26 bones one of which is the heel bone (calcaneus). Look at the x-ray below of the adult foot… pay attention to the heel!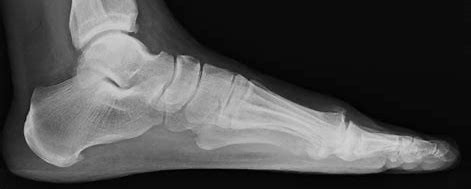 Guess what? The heel bone has a growth plate! This particular growth plate (in the heel) is called the Calcaneal Apophysis and is actually one of the first in the body to reach adult size and close.
Below is an x-ray of a child's foot. See the growth plate on the heel?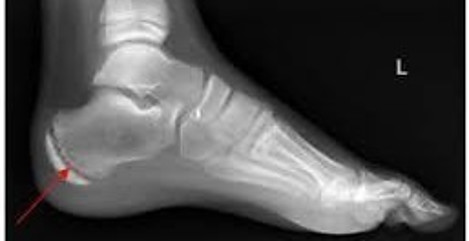 Sit tight… this is where Sever's Disease comes in!
Because the calcaneus (heel bone) grows faster than most other bones in the body, quite often the muscles and tendons that connect to it (and are growing also) just can't keep up. When this occurs, the tendon attached to the back of the heel becomes very tight and pulls on the heel.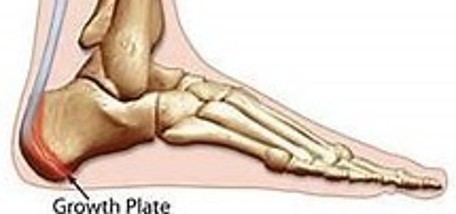 Couple this tightness of the tendon pulling on the heel around the area of the growth plate with added strain from sports or other strenuous activities and boom… you get Sever's Disease in children!
So… in a nut shell, Sever's Disease is when the growth plate of the heel bone becomes irritated and inflamed due to a tight tendon pulling on the area.
---
Is Age a Factor with Sever's Disease in Children?
You can probably answer this question on your own by now, but YES… age is definitely a factor in determining the risk for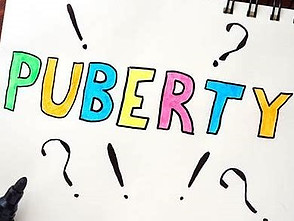 Sever's Disease in children.
As stated above, Calcaneal Apophysitis (Sever's Disease) has a direct correlation with puberty… when our bodies are growing their fastest.
So… because girls hit puberty first, we tend to see this condition diagnosed in them when they are around the ages of 8-13.
Boys, on the other hand, typically have later growth spurts and can be anywhere between the ages of 10-15 when and if they develop Sever's Disease (which is much more common in boys vs. girls).
---
Typical Signs & Symptoms of Sever's Disease
Do you still think that Sever's Disease could be your child's problem?
If your child is between the at-risk ages for their sex (noted above), is involved in extra-curricular activities that consist of running, pivoting, and jumping on hard surfaces, and has recently been complaining of heel pain, take a look at the common signs and symptoms associated with Sever's Disease in children noted below to see if this condition could be the culprit.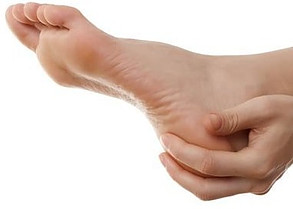 pain, mild redness, and/or swelling in one or both of the heels
difficulty walking due to pain in one or both feet
limping and/or walking on tiptoes in an attempt to lessen the pain felt with each step
intensifying pain upon squeezing both sides of one or both heels
pain in one or both heels that increases during an activity that involves running or jumping and improves upon rest
complaints of a stiffness felt in the feet when first waking up in the mornings
Often times we see the development of Sever's Disease in children that are beginning a new sport OR those who are starting a new season after a break from the sport.
---
Diagnosing Sever's Disease in Children
If you are STILL pretty positive that your child is suffering from Sever's Disease, what is your next step?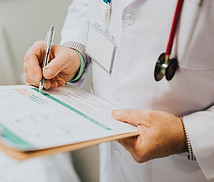 As expected, I ALWAYS recommend a visit to a podiatric physician (such as myself) or your child's pediatrician for a verified diagnosis.
At your appointment, you can expect your physician to review your child's medical history and discuss any changes in recent activity. In addition, your child's doctor should perform a thorough medical examination of the feet and legs. Radiographs (x-rays) may also be performed to rule out any structural deficiencies or other conditions affecting your child's foot.
---
That's a Wrap
I hope that I have done a good job aiding in your understanding of Sever's Disease in children… that was my goal (just in case you didn't know).
The main take-away that I would like you to hold onto is that Sever's Disease is the #1 cause of heel pain in children, not Plantar Fasciitis (which is the #1 cause of heel pain in adults).
Treatment options for Sever's Disease do exist and you can read more about them in my article titled "How to Treat Heel Pain – Get Back in the Game".
If your child is experiencing heel pain, it is essential to determine the cause in order for proper treatment to be implemented in a timely fashion. Hopefully, my article was able to either validate or eliminate Sever's Disease as the culprit of your child's pain.
To read about other causes of heel pain in children, CLICK HERE!
As always, I am here and willing to help you. If you have any questions, please feel free to drop a comment below and I will get back with you. In addition, myself (as well as my readers) would love for you to comment on any experience that you have had regarding Sever's Disease below.
Your Online Foot Expert,
Dr. Misty
Podiatric Physician and Owner/Creator of FixUglyNails.com